This is sibling rivalry taken to the next level.  And an ingenious way of using an I-pad.  Apple must be so proud.  I wonder what the app is called?  Smack-a-bru maybe?
This dude is obviously sick of his little brother taunting him relentlessly.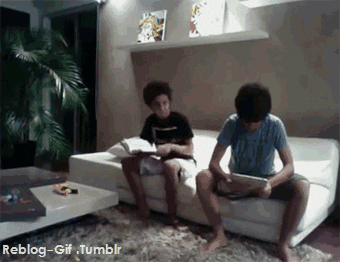 But can you hear the reaction when Dad walks in, as the younger one cries in shock and agony?
"But he started it!"  And luckily for him he has the proof.
(By the way, who taped this?)